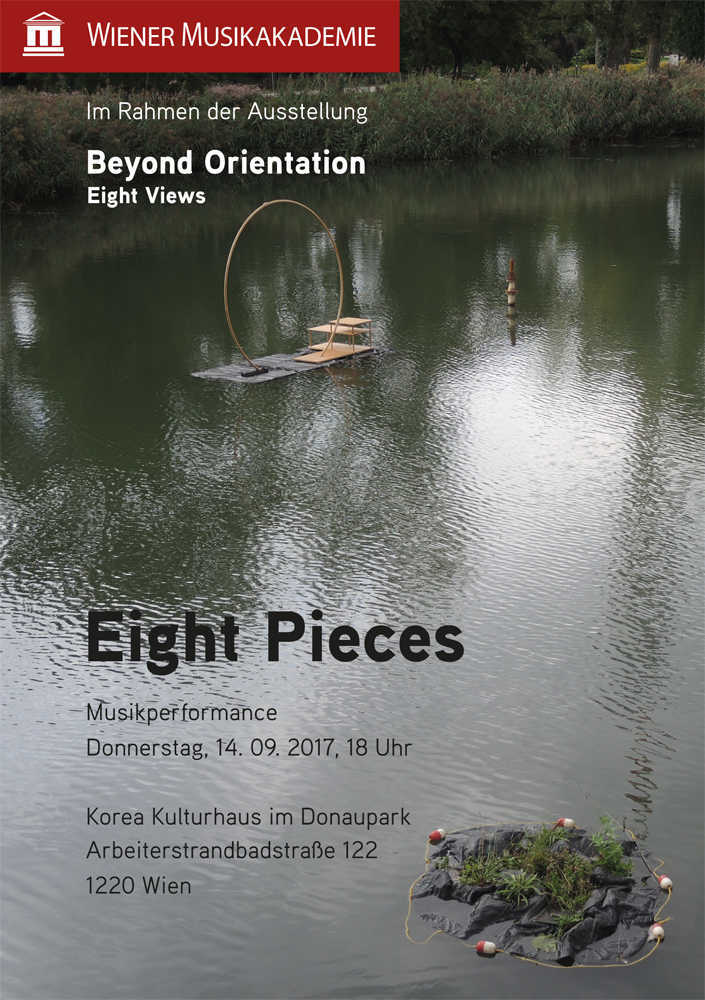 EVENTS
Monday, September 18th 2017
Guided tour with Ursula Reisenberger
Tuesday, September 19th 2017
Lecture with Almut Rink
Wednesday, September 20th 2017
5 to 7 p.m. Workshop: Presence as an Artistic Strategy with Ursula Reisenberger
Thursday, September 21st 2017
5 p.m. Closing Drink
Wednesday, September 6th 2017
6 p.m. Opening reception with Performances von Kyoko Ebata und Matthew Wang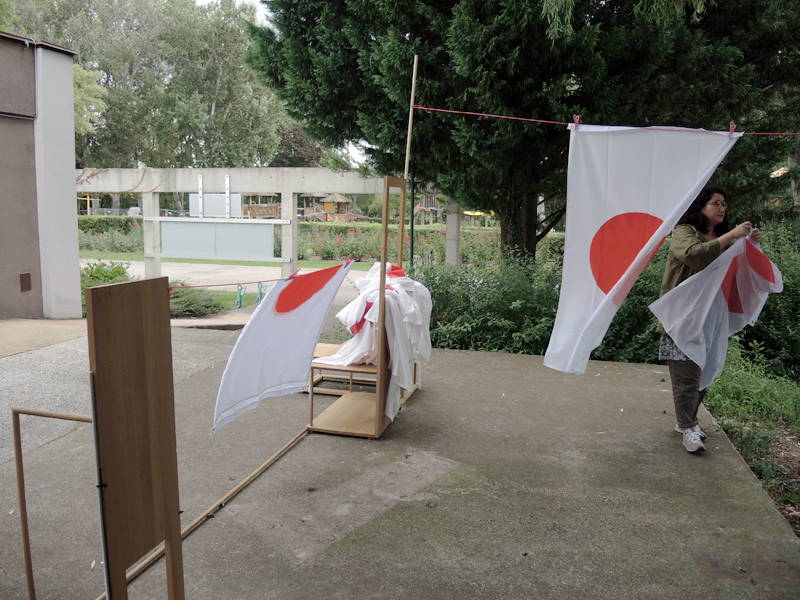 Saturday, September 9th 2017
10 a.m. to 5 p.m.
Open House – guided tours through Korea-Pavilion and BEYOND ORIENTATION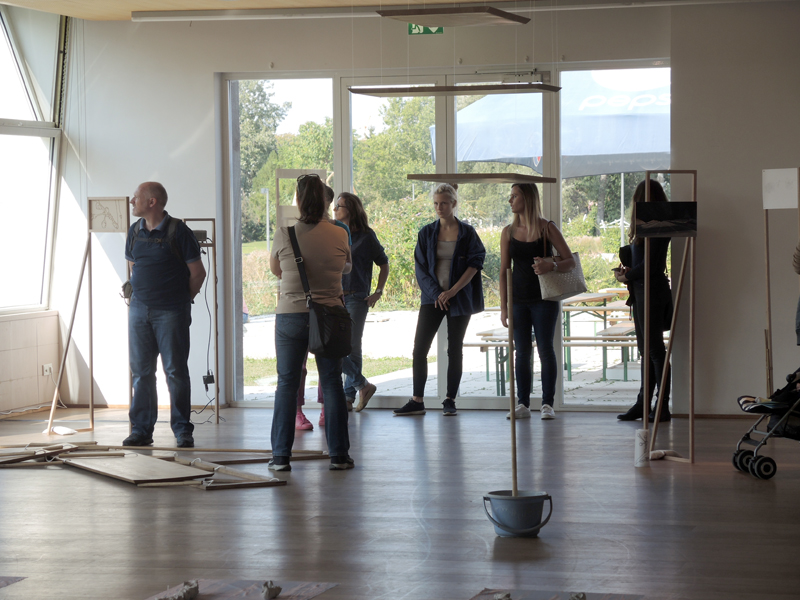 11 a.m. to 1 p.m.
Art / School
The exhibit as classroom / class as performance
(in cooperation with Korean School Vienna)
Wednesday, September 13th 2017
5 to 7 p.m. Workshop for students of Wiener Musikakademie in preparation for EIGHT PIECES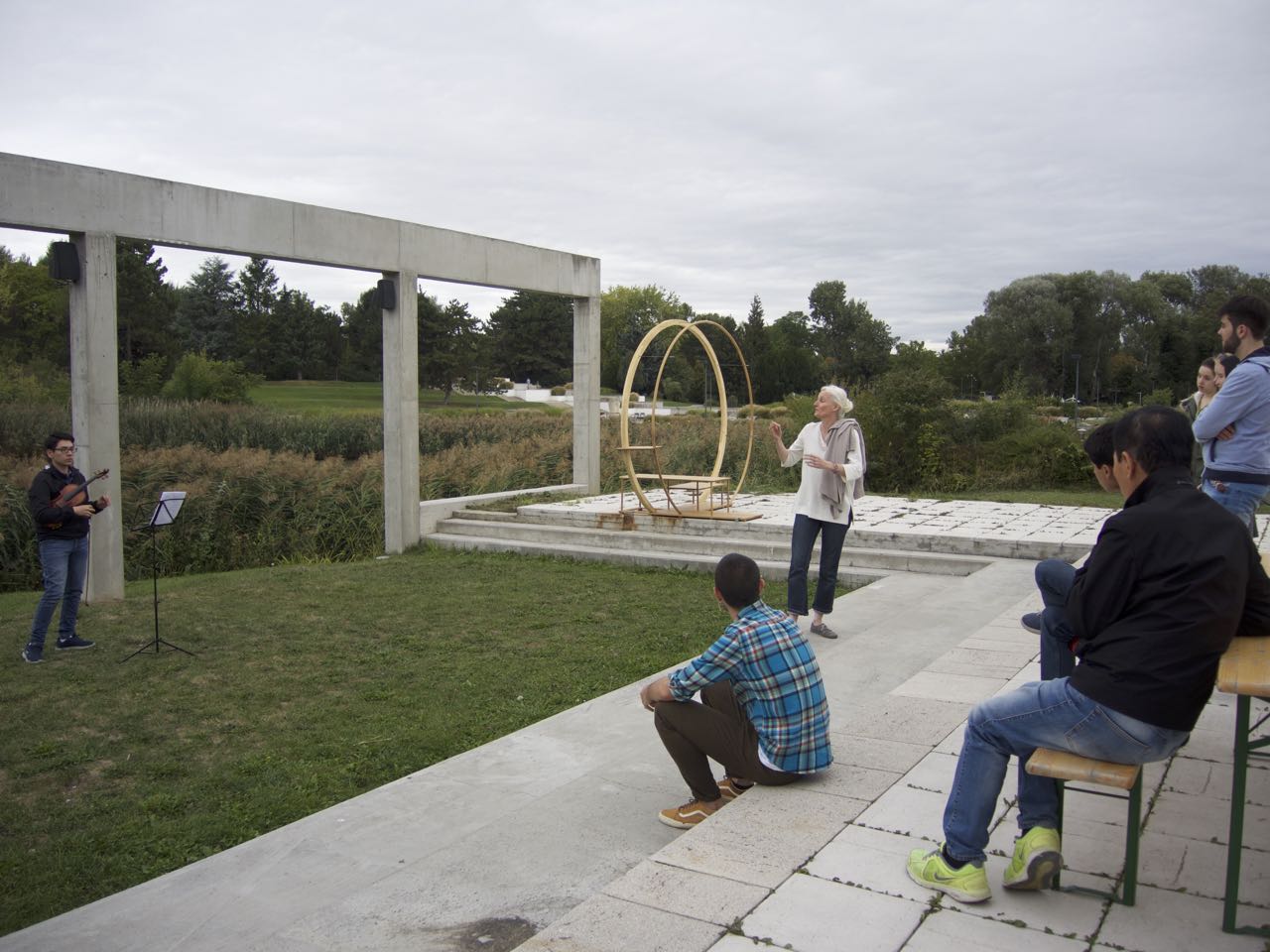 Thursday, September 14th 2017
18 Uhr EIGHT PIECES. A music peformance, guiding through BEYOND ORIENTATION with students of Wiener Musikakademie
The entrance is free.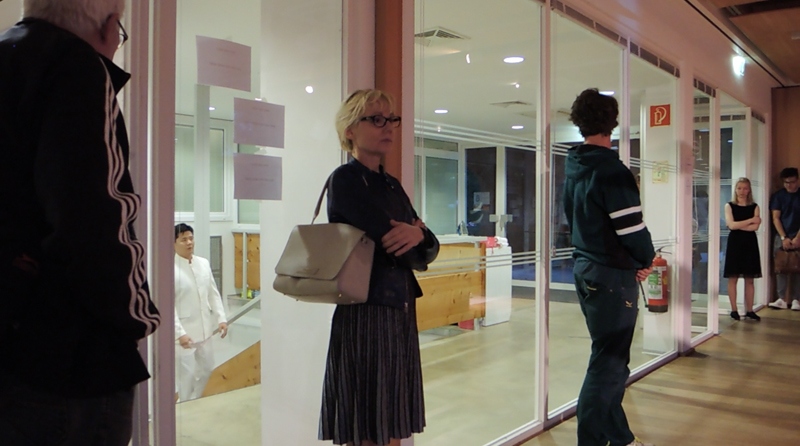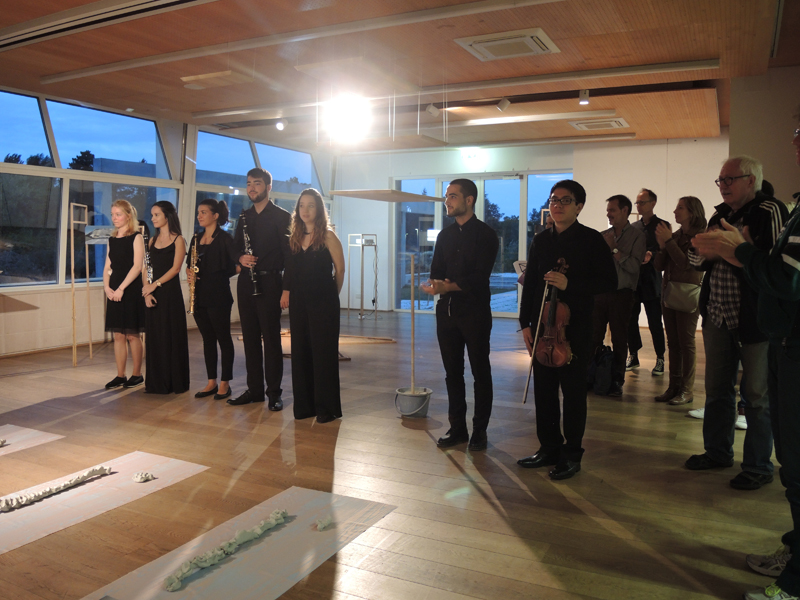 Friday, September 15th 2017
Guided tour with Almut Rink
Saturday, September 16th 2017
11 a.m. to 1 p.m.
Art / School
The exhibit as classroom / class as performance
(in cooperation with Korean School Vienna)